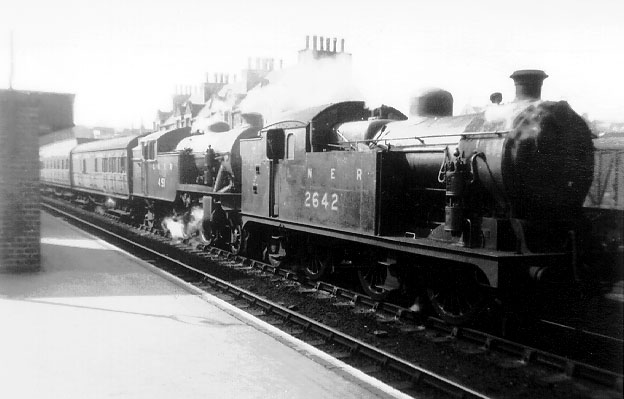 Photograph 5. LNER class N7 0-6-2, No. 2642 and class V1 2-6-2, No. 491, hauling a suburban passenger train.
(Thanks to Bill Bedford)
See the Suburban LNER-locos page by Martin Blanchard for more facts & figures.

A word about copyright: I am perfectly willing to give permission to use the pictures on this site in whatever way, as long as it is in the spirit of this page. You do need to ask first, however: they are not in the public domain. Also, do not publish any of them elsewhere on the net. Please respect them. Thank you.
View the guestbook - Sign the guestbook
Previous photograph - Next photograph
Back to the David Booth In Memoriam page
This page was last updated on 21 September 1998. © Sakaama.